Baltimore!
I took these pictures for a friend somewhere else.

White Marsh shopping mall, including some of its outriding strip shopping areas.




Johns Hopkins Bayview, my primary hospital. And, yes, the labyrinth is there.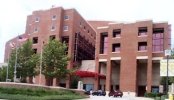 An assortment of churches.
The actual

cathedral. and a slightly different view of its dome.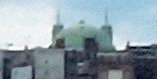 St. Casimir's

with its silver domes.
This church is a

landmark on local marine maps.
This is
St. Michael's, in Highlandtown. That is real gold on the domes.
Geckos is a Southwestern food restaurant near St. Michael's. Inside, there are a lot of different carved, painted, and plush lizards. No real preserved lizards, as far as I could see. The food is a little bit nouveau, and a bit pricy for me.

These three shots are of the same building. They vaguely resemble a building from the time of the Hanseatic League in Europe.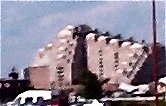 Part of an industrial site on the edge of town.

These are actually part of a sewage treatment plant. I have a friend who wants to sneak onsite some day and paint them as pysanky. But that would take more than three friends and a pail or two of paint. Here is a site with size information, and a better picture.

Fort McHenry. Francis Scott Key was being held prisoner on a ship in sight of the fort while the British bombarded it.

The National Park Service has an official site.
One of Baltimore's many museums. I think this is the Museum of Modern Art, downtown.
This is the National Aquarium. The triangular bit on the top is a rain forest.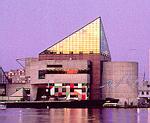 This is a pagoda in PAtterson Park, not far from St. Michael's.
This is a fairly typical set of rowhouses.

Next to a business supply store, there is a party supply store. This was taken near HAlloween.