New Puppets
Meeko is here!

Lizard attack
This Folkmanis Folktails lizard puppet arrived at my house today. He is a touch elderly, and is missing one of the suction cups that used to be on his front paws.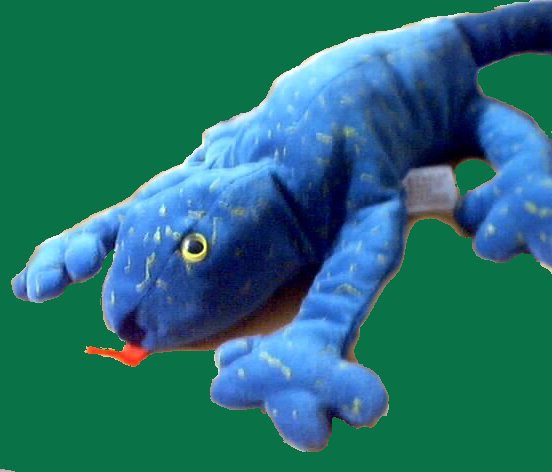 More pictures: 2 3 and 4
I need to mention that my camera has a problem getting green colors right -- he is almost emerald green, not royal blue.
This is Wrinkles. She arrived with no clothes, but looks happier now.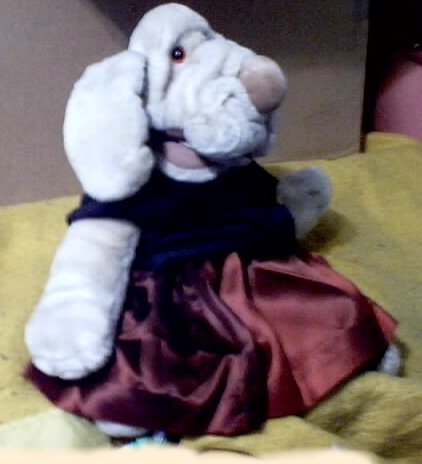 The bear and the bull are one puppet, reversible.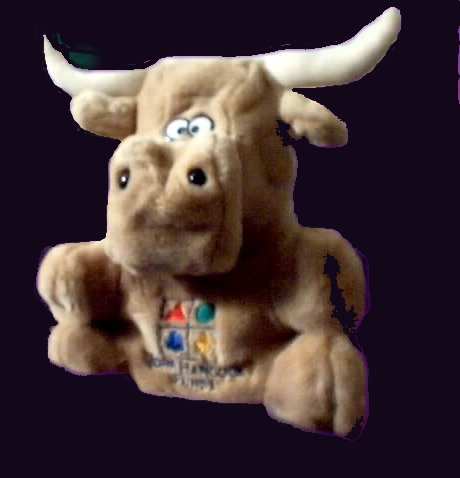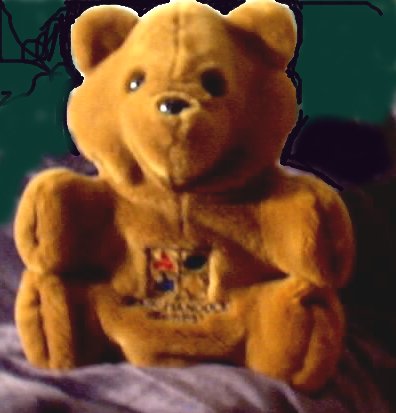 The logo is John Hancock, an investment company.
And my triceratops!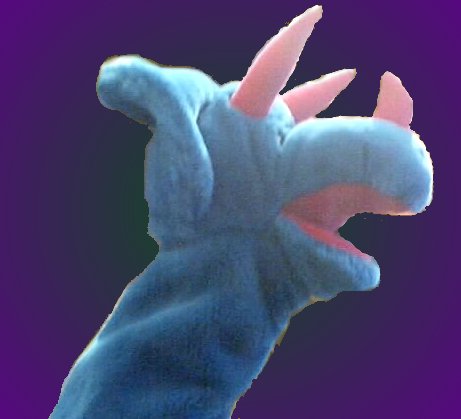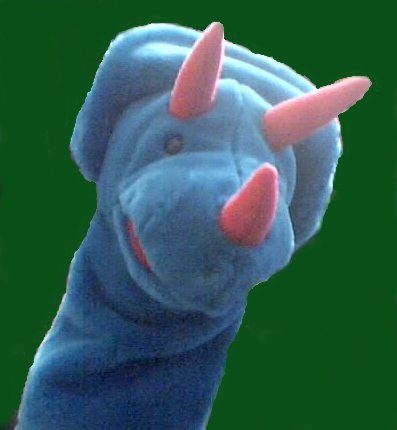 Return to Main page.
Contact me. butterfluff1066@yahoo.com